Hi, I just set up a second Ortur Laser Master 2 Pro S2. The first time I had no problems, but on this second machine I'm getting errors.
First, it's giving me Alarm 9 for Homing Fail when I try to go Home. The laser hits the x-limit switch, but it doesn't seem to register it and it keeps trying to move. I've included a picture of my x-limit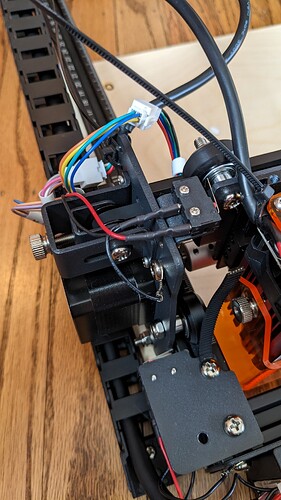 Second, if I just try to manually move the laser using the LightBurn software, it will move in the x-direction, but the y-direction doesn't move at all, just makes a little noise and then says it's at the new location.
Any help would be great. The first unit was a gift that ended up not being the right laser, so I switched out units and now with this issue I feel like all I'm doing is hitting roadblock with Ortur.