Hey all. For context here, I'm building a mask that has all this symmetrical geometry all over it. My technique for this is to set up a tool line splitting the page in half, designing on the left and then mirroring all my shapes across that line. However, an issue arises when using the line tool to draw one half of a shape that will reside in the center.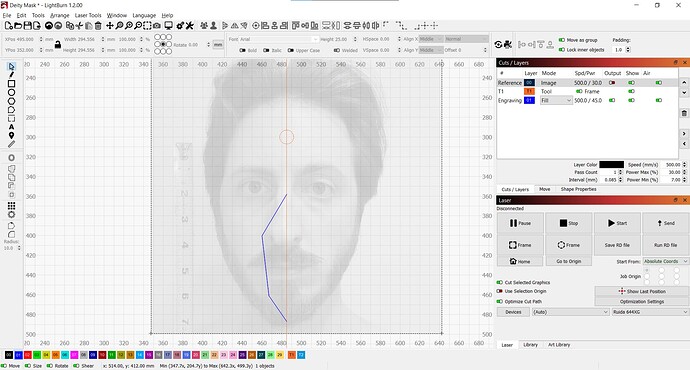 I draw half of the shape (making sure to snap start and end to the center line), select my center line, and then mirror the shape. The problem is that this shape will not auto-join afterwards…until I move it away from the center line. Once the shape no longer touches the line, it will join. So somehow, the lines are still linked to the mirror line? And it's not letting the shape join while overlapping it in any way.
For now, I have workarounds, but I figured I'd point this out.