The 2 air assist nozzles i 3d printed are giving me major fits. I am looking to find the best nozzle for the LU1-4 ortur.
here are the 2 i have. The angled one misses the lines on certain paths, and the straight down one has way to many leaks.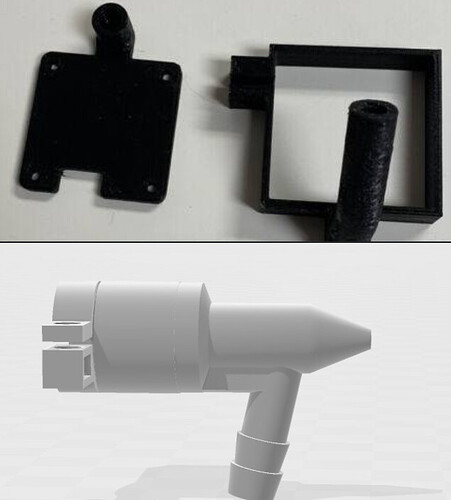 last week i was able to cut 6mm ply wood from ace hardware with 600mm/min 90% and about 10 passes. Now all of a sudden its taking 30-40 passes on the same settings. the focus is good too.
please post an stl of nozzles you have used and really like. My pump is a 40L/min and has about a 6mm or 7mm OD hose that came with it.
i noticed its when it cuts along the y axis, the angled nozzle doesnt get much air in the kirf, but along hte x it does and sparks fly out.