I just updated from version 0.9.09 to 0.9.10.
After update. . when I move an import to bottom left (or any corner) it then will not show up on preview.
A fix is to move it slightly inwards manually - click preview - exit preview - then click move to corner button again -preview and it works then.
Our laser bed has template pockets for our pieces to sit and every single file we import we use one of these corner commands to align it.
This big is with every single file we import.
I presume I can download an older version of lightburn till this is fixed?
See screenshots.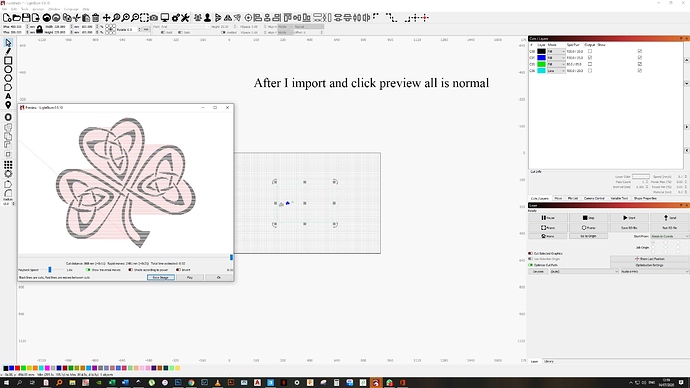 Gil