Hi,
Currently I am trying to get the camera overlay working on my Creality Falcon, where I created a custom camera mount for it. I did set successfully up the "Calibrate camera alignment" with the "camera is mounted to the laser head" option. But when I am trying to create the overlay is only taking pictures of the first row in the back, by then the capturing overlay progress bar has reached 10%, then it stops generating the overlay and finishes it…
What gets generated: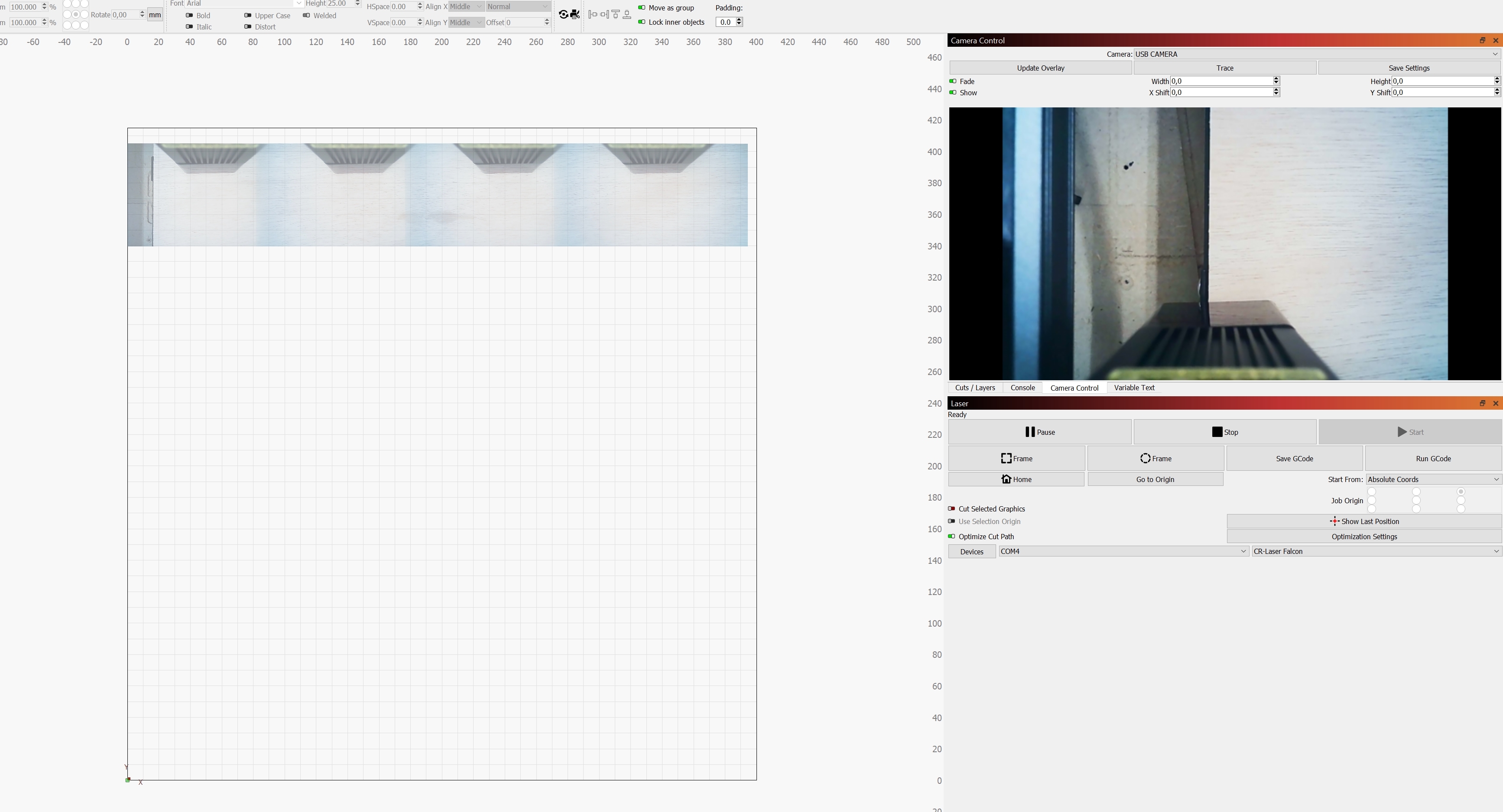 For the people interested in my camera mount: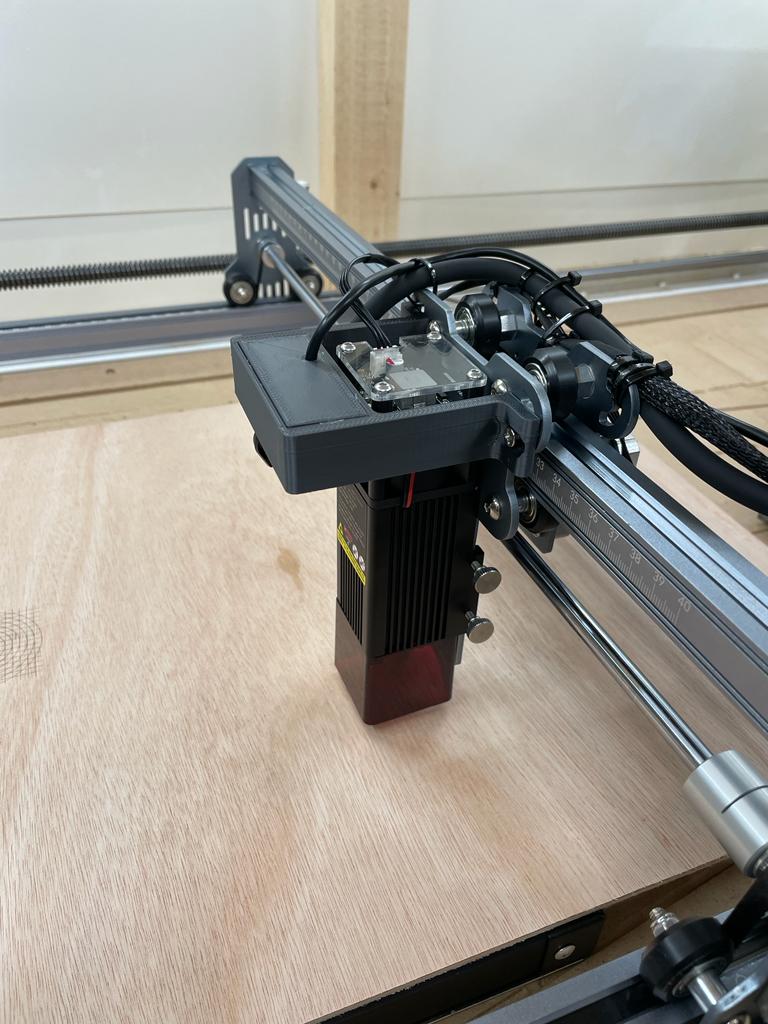 Anybody got an idea how to capture the complete bed?