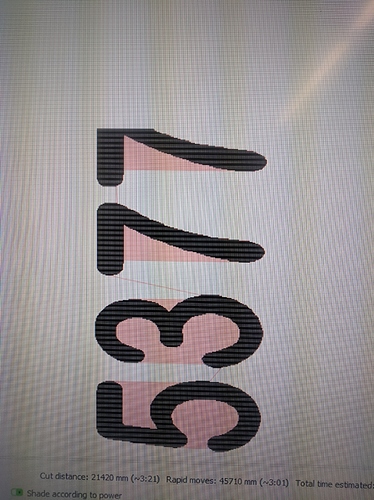 Hello, not sure why this is happening. When I import a image to light burn, it's cutting off the very top part of the image, sometimes it's just a very small amount, and sometimes it's a larger amount like this picture. Then when I rotate my image 90 it cuts more off on the top end that is now at the top.
Sometimes it'll show with a red X as well. That's what makes me think it's something about being out of boundary or something.
I tried importing directly from Corel draw, as well as I saved it on my desktop as a JPEG and then open in like burn and it still happens.
I'm using light burn 9.06
Bosslaser 1420 65 watt with Ruidab645XS.