Hello there,
I'm having big problems with Lightburn. Some of the designs are displaced when engraving, although they look fine in Lightburn. After the displacement the engrave goes back to the original place. I though it was maybe a connection problems with an axis but it happens in the exact same place if you repeat the job. Here is a picture with the problems showing: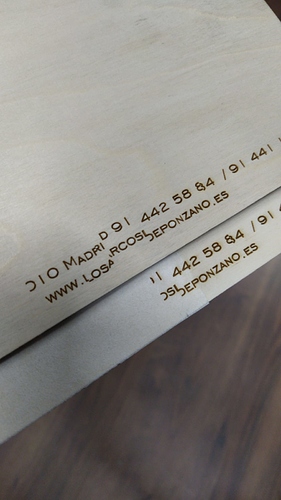 I can't attach a picture with the design on Lightburn because the number of images appears to be limited for new users.
If I ran the job on RDWorks everything works fine.
Thanks!
Regards.
Raul.