Hi there,
first i want to introduce myself. My nickname is Tami, i am mid 50 and new to laser engraving. However i have already over 5 years experience in 3d printing. I am still in the 30 day trial regarding Lightburn and also have like no experience with my engraving machine (AtomStack X7 W40) it is brand new. However my first results in wood are very good and i am impressed by laser engraving.
Now i need some help to understand if i do something wrong, if there is an issue with Lightburn, an issue with my Laser engraving machine or if it is just related to material at all.
I try to engrave some coated aluminium business cards, but i get different results. For me it looks like the laser outputs different power depending on if it is moving in X direction or Y direction. To review i have created some pictures i like to share
Infill pattern in X direction:
preview:


result: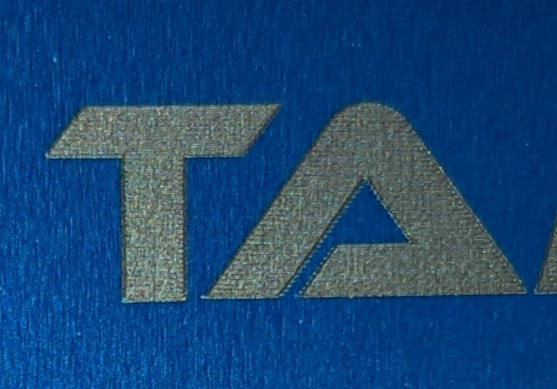 Infill pattern in Y direction:
preview:

result:

for both i use the exact same speed and power settings, i just modify the infill direction.
Why i get this different results ?
Thanks for any help.