Hello everyone. I'm very new to laser engraving. I have a 80W chinese red/black laser. Trying to do some solar sticker for customer.
By some how, i'm setting the machine to run on
Speed 600/ pwr 19% the engrave turn out fine except for small text got double line instead of fill.
Design using illustrator, lighthburn version 1.0.04

The preview show it's a solid fill text.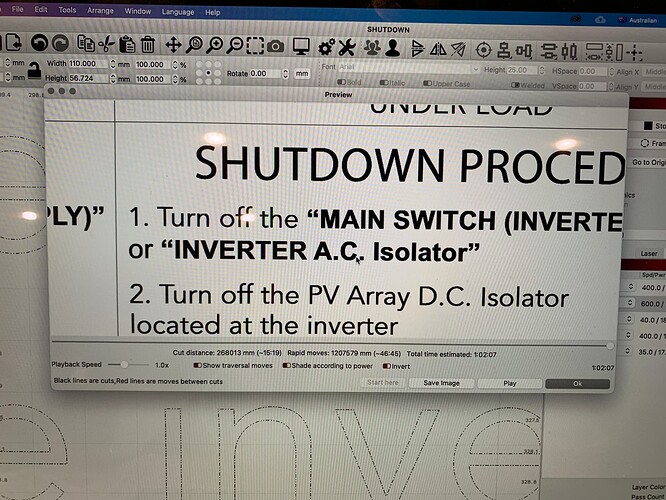 Tried slower the speed but does't make any change.
Does anyone know what could be the problem?
Thanks in advance