I just purchased a Thunder Nova laser, and I'm pretty new to LightBurn.
When I engrave using the software that came with the Thunder, it works well.
But when I engrave the same thing using Lightburn, the edges are fuzzy.
Here is a picture, the top one is LightBurn, the bottom one is the Thunder sw.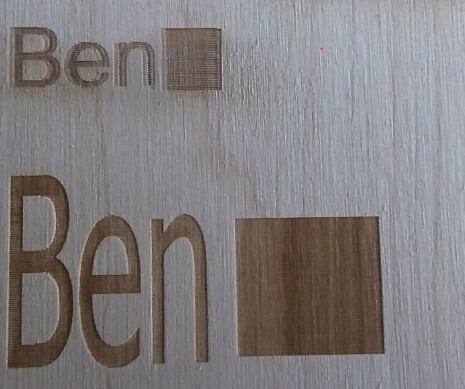 The quality of the second one is so much better. I'm using the same speed, power, and lpi settings in both. It feels like LightBurn is ramping on the edges, but I don't think I have ramping enabled anywhere.
Here are the settings I have for this cut:
Are there other settings I'm supposed to use? I've tried several different things, but I can't get the fuzziness to go away.
Thanks!