So I have a conundrum.
Was playing around with this new laser, dialing in some settings, and decided I needed to see how my 'guesses' compare to a real world example of what we're going to use this for…
As you can see in this picture, I've a black and white graphic. Its' set to passthru, FYI, with speed and power from one of my tests. I've also a cut line to cut the thing out of the board.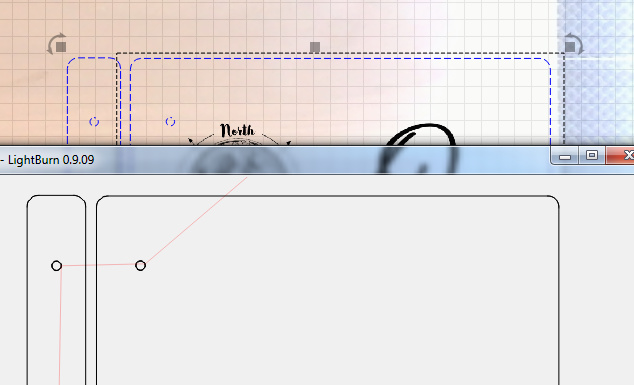 As you can see in the above screenshot - preview does not show/play/include the graphic. But it's clearly checked to be output in the cuts tab…
The image is a PNG, for what that's worth.
Huh.
John