Hi!
I know it is nothing related to LB, but I need to know how to fix this…
I have installed a Atomstack X20 pro, but I have a problem with this… I dont know how to fix it.
Notice the circles are not circles, and the letter are… a mess, at the best.
Any idea?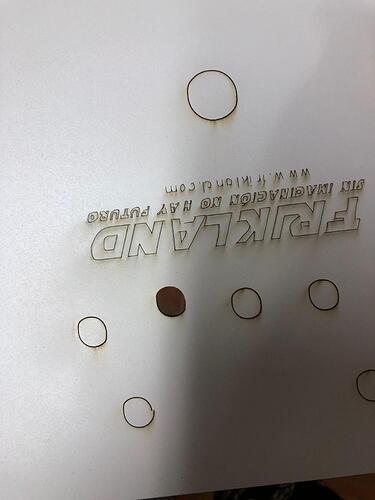 (I am exporting as GC code and burning with a memory card)