I recently changed over my K40 controller to the Cohesion3D board so I could use Lightburn. I made a few test runs and everything works great.
Today, I tried to scan and cut a fairly simple file that was created as a sketch in Fusion 360 and imported to LB as a DXF. For some reason, after the first scan, it jumps up and starts the next scan offset by about an inch. Can't figure out why.
I also couldn't figure out how to scan the entire circle while NOT scanning the shapes in orange. Any advice there would be appreciated.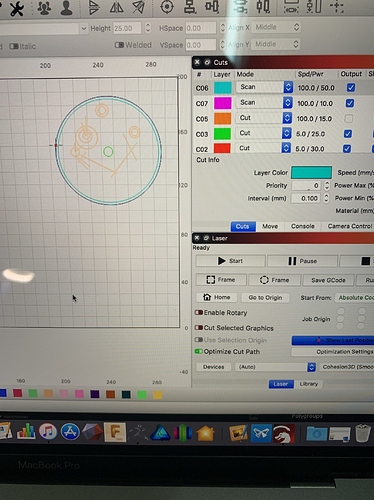 I could only load one image because I'm a new user. Thought this would be the most important one.