Hello, I have a Jtech laser and a Shapeoko 3XL setup, with Lightburn and a camera. I have used the laser successfully using the start from the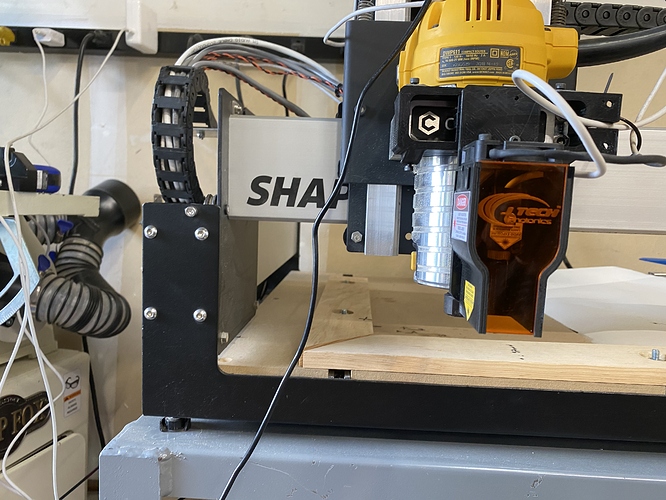 current position setting however when I try to use the camera and Absolute Coordinates setting my machine is failing.
The machine wants to carry the laser off of the work surface to a point somewhere out front of the machine, it grinds the wheels trying to continue moving forward and to the left of 0,0. I have attached a photo. I have the use Laser and use CNC macros but this has been an ongoing issue since I have first set up this machine.
Please help I have a large job to do and I need to get this thing acting right!