Hello
I build a 3D printed engraver (ZDV V2), and I'm using GRBL v1.1h.
My first attempt to engrave a picture on wood give this :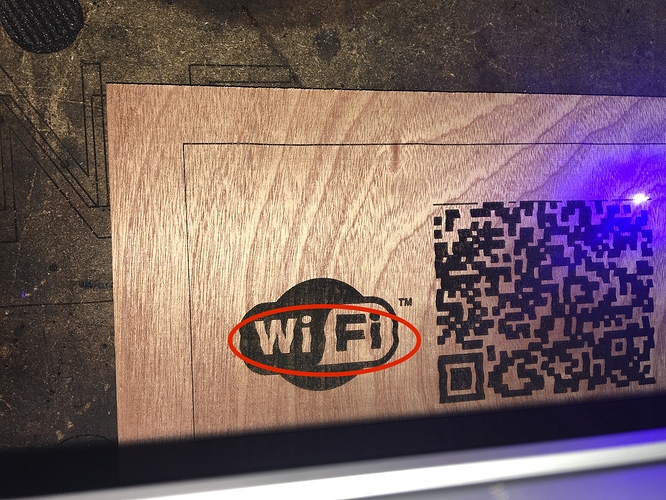 The logo is well printed but there is this small deformation in the middle (and the QR code if full of this default)
I just imported a JPG. Did I miss something ?
Thanks