I've had great delight using Lightburn with my Boss Laser.
Recently, on some jobs, instead of starting at the origin as I set it on the laser, it jumps 5 inches over and starts there.
If I make a new doc and copy the paths from the old doc, it's fine.
I'm sure it's something I did to break it, but I'm not sure what.
Here's what the control panel looks like. I have the image in the top left hand corner of the workspace, as I always do.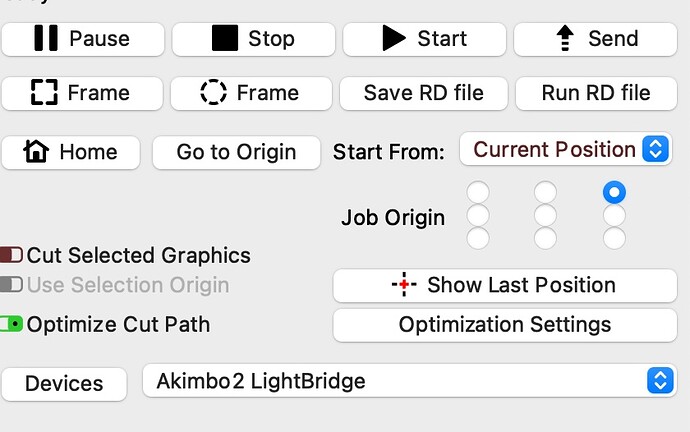 Thanks for being so generous and helping newbies like me.