Janis Joplin
What a voice
On Tile
White Tile method
2.5 watt Eleksmajer 32 bit nano
LightBurn,stucki dither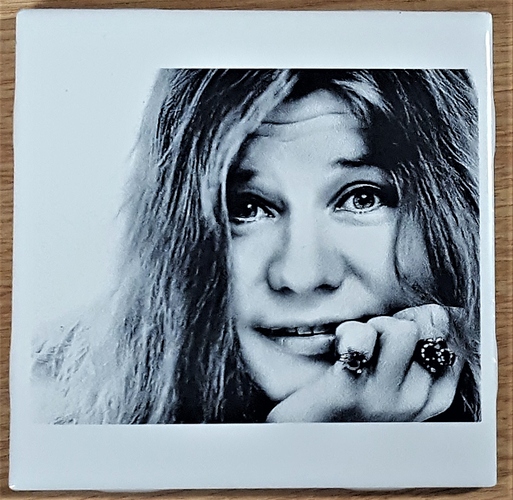 what a great picture
very fine qualiet
I knew it was only a matter of time Before you did "Pearl"
One of my Favorite singers of the time, I think you and I enjoy the same music.
Can you share your setting for that?
I have the very same machine and my images are not even close to that one!

Thank you! Waiting for approval