Decided to try engraving on back of IPad using the camera for alignment.
Got an image from google, traced it, adjusted settings/size and placed where I wanted it. Sent to machine and started engraving as normal.
Near the bottom of the engraving it jumped up above image and engraved a random line. It did this twice during engraving (second was above the IPad).
There are some missing lines in the engraving and some lines that didn't output as they should.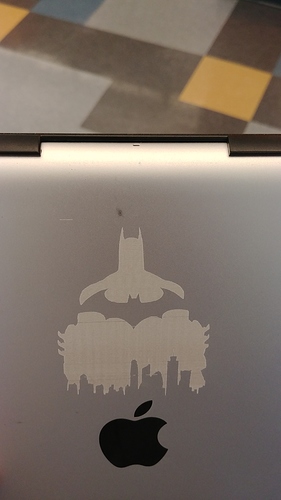 I engraved on paper afterwards and it came out as it should. Only setting I changed was the speed. I increased it to 300mm for the paper and was run at 200mm when I did IPad
Thanks for any help
Ruida RDC644XG
50W Blue and White Chinese Laser