I needed a new keychain, so since I'm playing with acrylic and Lightburn, I decided to do a black inlay on clear, with no glue, using the kerf offset.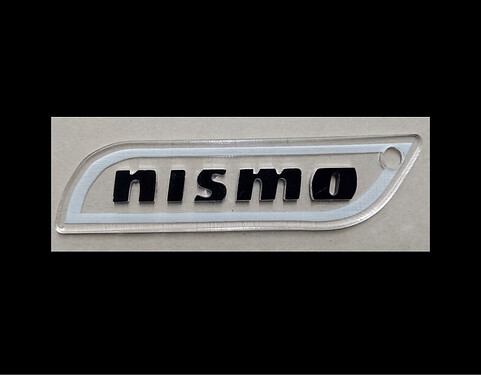 I've done a lot of inlays before, but never with acrylic. The kerf offset I used was 0.009. It took a little squeezing, but they snapped right in. Your offset will vary based on your lens.
Lightburn, how much do I love thee? Let me count the ways…
Oh, and don't make fun of the line drawing for the cut! Yeah, I've had a couple! I'm up far too late!
Rich