Hey Oz, you're good! The issue was mine, wrong commit pulled. The guy who added this functionality did mention that you can:
Replace all G1…S0 with G0 and omit both S# and I
Remove 'I' from other G1 commands
Remove any M3/M5 or M106/M107 commands.
All that said, what you ouput right now works just fine.
The github post is here that I was messaging on, and you have to go to his fork to get the correct code atm: https://github.com/MarlinFirmware/Marlin/pull/17661 The fun of supporting an awesome feature!
Is this not just awesome? Under 5 minutes. Hit the "Inline" button and let it run straight from Lightburn. Speed was a little high.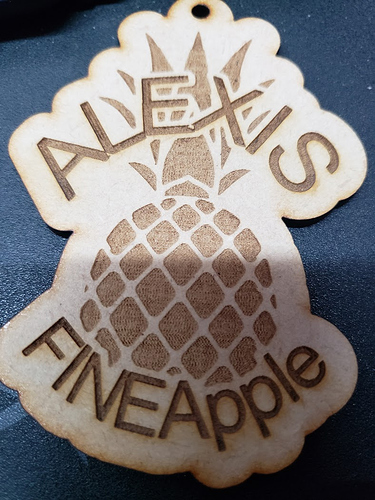 Thank you so much for your work on this!
I need to tune my settings and I'm planning to replace the board and want to get some videos up with a sample config to share and send people this way!