I'm operating a 5.5MW diode laser on a makerbase mks dlc v2.0 controller.
Overall results are fine but I noticed that the laser seems to be performing worse during specific movements. In the picture, you can see that top left and bottom right of the circles are good while top right and bottom left are a bit weak.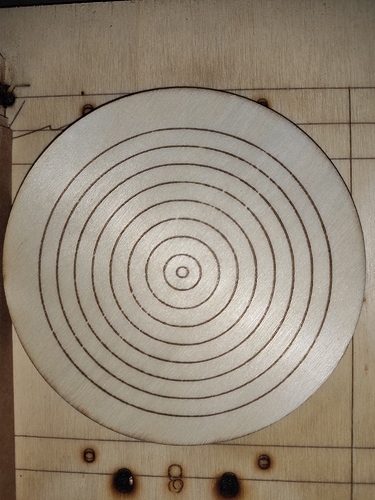 I don't think this is a levelling issue as the circles you can see are all <70mm in diameter.
Any idea what might be causing this?