Hi! We have a Ruida laser engraver that seems to be burning stronger in some corners than others as you can see here: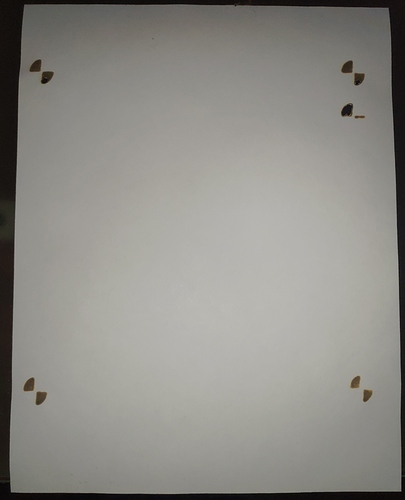 The laser is consistently burning the top two corners more than the bottom, and it burns the bottom right least of all. This is very consistent on paper and cardboard.
We noticed this while doing the Calibrate Camera Alignment test and burning the pattern for that.
We've already tried aligning the mirrors and cleaning them with alcohol. When testing the alignment with tape it looks exactly centered for the most part.
Does anyone have an idea what our problem might be?