Please add an Maximize Window button for the Trace Dialog Window. Thanks.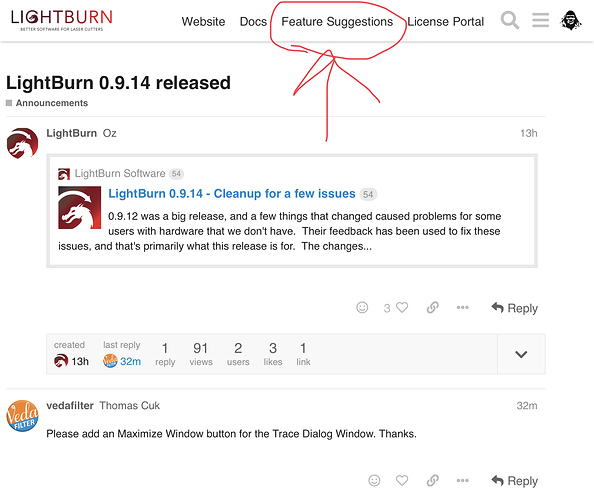 Don't forget to add it here. This will help prioritize the wants list the community suggests and helps the development team prioritize.
Sasquatch
Win 10 64b, the "move" window doesnt dock and cannot be moved? (9.14 through update)
Not for me - Make sure you're docking it somewhere that has room for it, and dragging to the middle of another window.