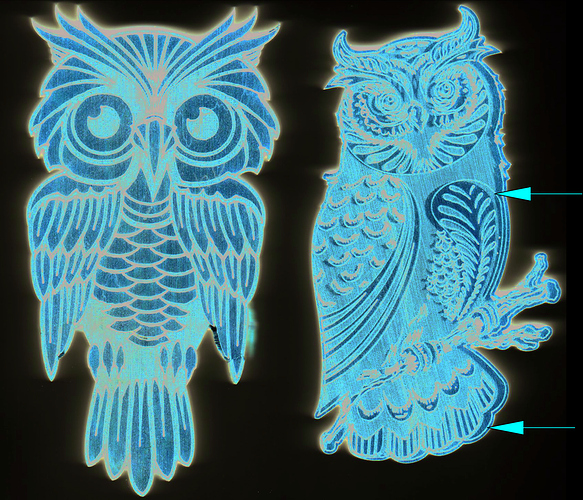 When I use the Fill and Line option on a complex engraving and outline, the line that is suppose to outline the engraved portion of an object starts out OK, but gradually shifts up and to the right (as shown in the picture of the right owl). On a simple fill and line, (the left owl) it is not a problem.
The right owl has many small objects to fill and outline line. The left owl is a much simpler fill and line.
I am using a Bodor CO2 130 watt 1309 laser with Ruida controller.
I have attached the LBN file for the right owl.
yon00l27.lbrn (715.7 KB)
Thanks for you r help