All this empty space on the wall, just asking for a purpose in life.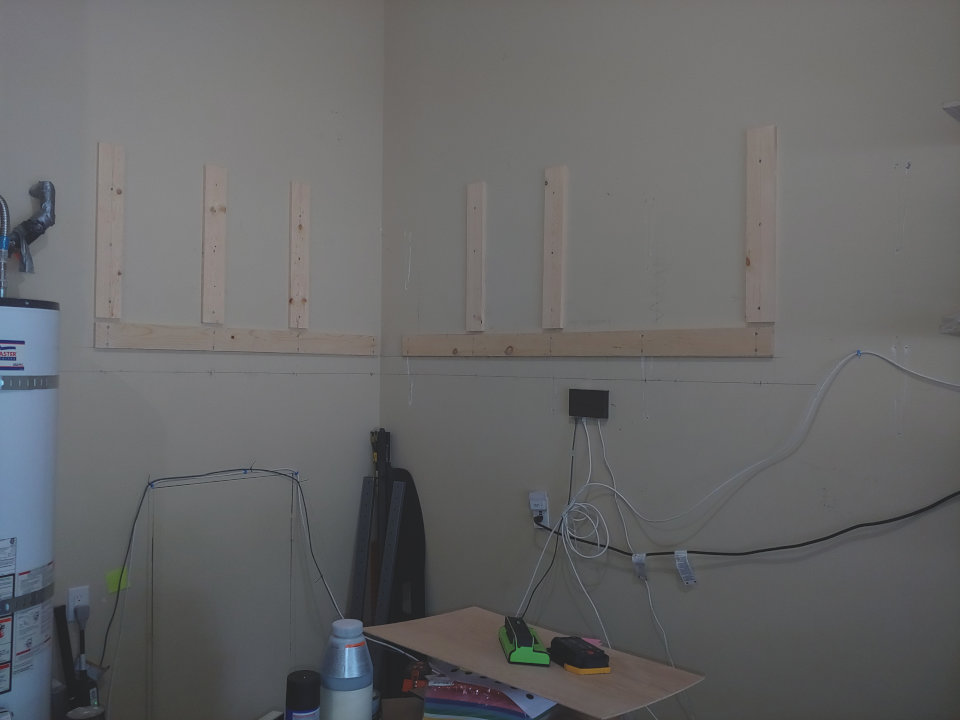 I originally wanted it about 5" lower, but there is a 1/2 door into the crawlspace that would have put the bottom of the shelf right at bash the forehead level.
This will ultimately be both vertical and flat storage.

Heading to the finish line and what started as plenty of screws from a 100pk came up a little bit short.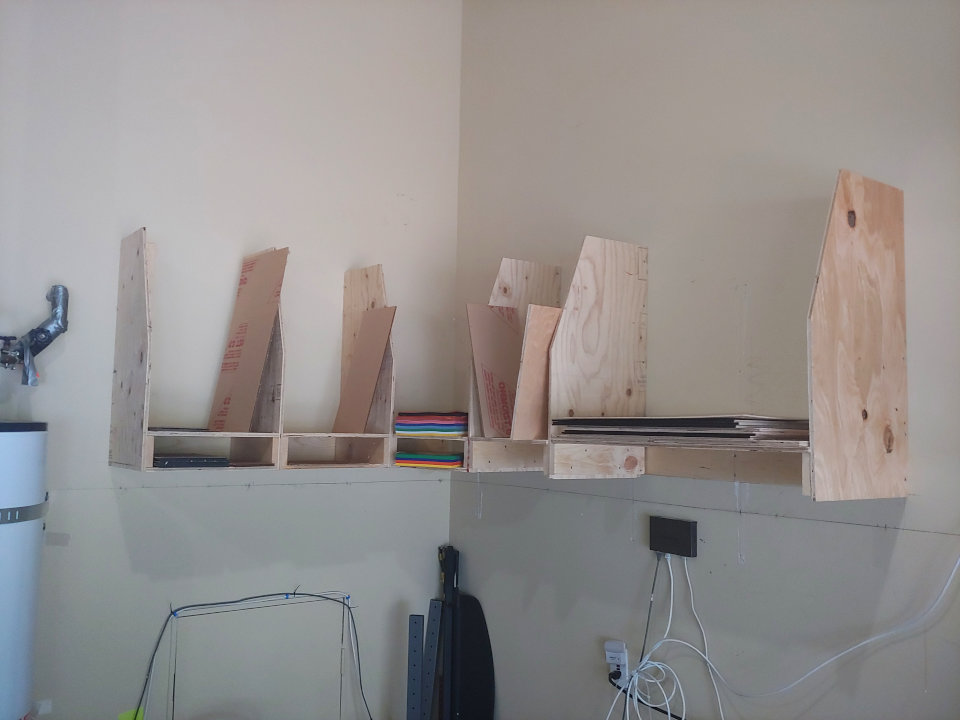 Yes, the double-space on the right is intentional to let the 3mm birch stay flat. There is also a cutout in the back corner to use up some dead space and give some storage for tall items.