Been battling this issue for a few months now. When cutting my Ruida RDC6445G laser will intermittently mess up the cuts. I believe it is a data transfer issue, and so far have not been able to eliminate the issue. I am connected via USB cable directly to the control board (not to the hub on the outside of the laser).
My partner was cutting circles out of scrap today, cut several fine from the same drawing in lightburn, then added a small fish to the next cut as the scrap was large enough to fit it. After adding the fish and hitting start in lightburn we experienced the intermittent screw up again.
The first photos are of what we had in lightburn. She had been cutting this circle just fine for the last 30 minutes. Cut several without issue.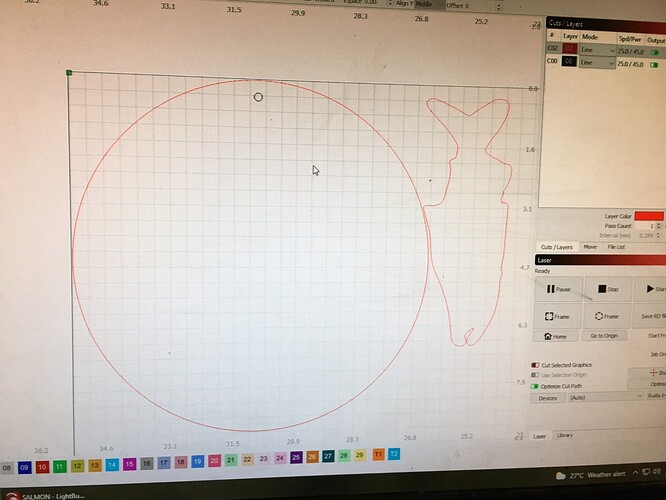 The second photo is the result of what we got.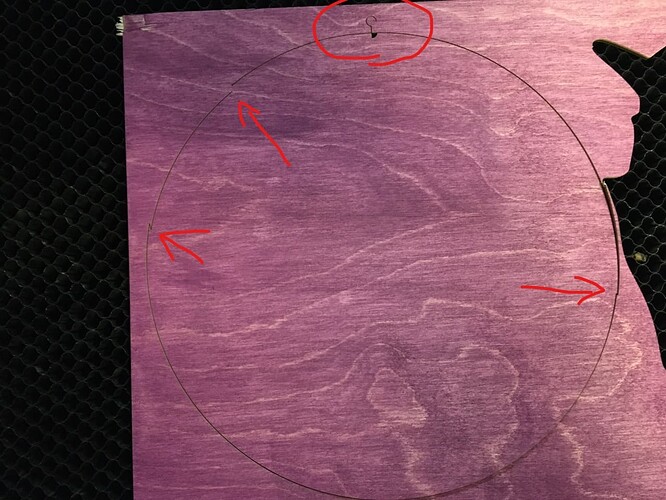 The third photo is what we are seeing at the Ruida controller screen. Notice the jaw of the fish is also messed up.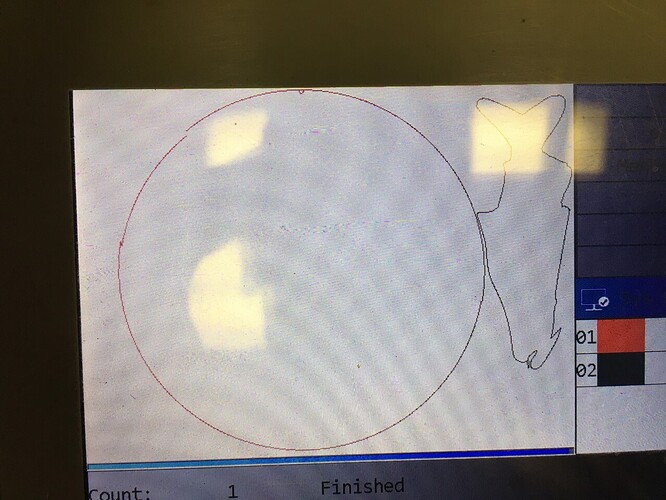 I do not believe it is a belt slip issue as it would not show up incorrectly on the Ruida Controllers screen. I feel as though data is getting lost between the computer and the laser. I have been having this issue regularly for the last 4 months and have kept trying different things like a new USB cable, connecting directly to the controller vs the outside of the laser. Have also had it happen on different computers, as we have a desktop and laptop we use.
Any advice would be amazing!