Hi everyone,
Im new to this forum and laser cutting/engraving and need your help with choosing the right hardware to work with this software.
I already have bought for cheap some cnc machine used for pcb cutting, but its too old and need all electronics to be changed with modern one.
The good thing is that all mechanical parts are ok, just need to replace servos and control board…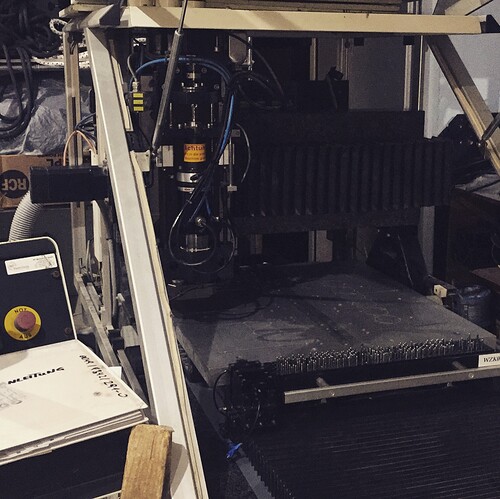 Its working size is about 50cm x 70cm and its bed is moving for X axis.
I was thinking to use Lightburn software, Cohesion3D or Ruida board, JMC 180w servos, LaserTree 80w/10w optical power laser, + rotary axis.
So my questions are about…
Should those hardware work?
Could add Z axis with autofocus ?
Could add Rotary axis ?
Is possible add a camera because of moving bed?