Hello, I am new to this forum.
Not sure if this is the right section to post this.
So I have an ortur laser master 2 (20w) and I plan to engrave on nylon plastic. I have done many tests and they have so far came out not as I'd liked. Tried adjusting both the speed and the power and can't get a good engraving.
Please see the photos below: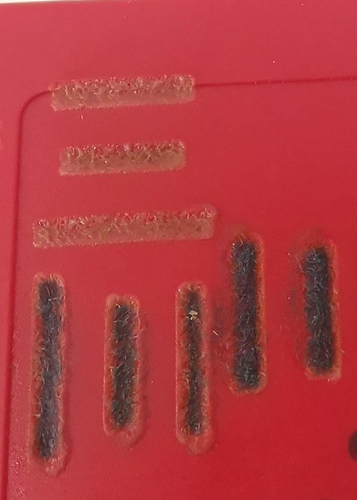 As you can see, the inside bits go all bubbly, is there anything I am doing wrong and anyone know how I can improve it? or is this material not suitable?
Thank you.