I have to origin corner???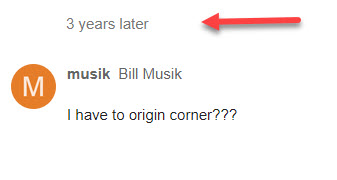 Welcome,
After three years, most folks aren't going to be prepared to jump back in without at least a little more context as to what you might be observing and working on.
I'm going to move this post to your own thread in the Ortur Lasers section so we can begin to work on the mirrored image.
If you share a Screenshot of your job and workspace in LightBurn this will help a lot.
You can also upload a picture of your project. It will help us see what happened.