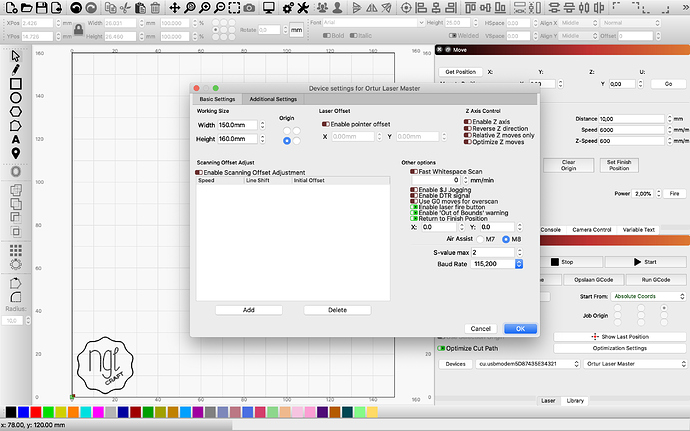 Hello,
I just got my Ortur laser master 1. I installed Lightburn on my Mac.
I got the laser to move but not to fire. I got it to fire once but not anymore.
After this I installed the new firmware from a windows computer and made my first engraving with Grbl from this same pc. All fine there.
But I would like to use my Mac with Lightburn. any suggestions on what I'm missing here?