Hello,
I need assistance by setting up the parameters of the laser (China 2500 mW GBRL) together with LB. In LB the curve looks smooth and clean.
But the result is not as smooth as expected: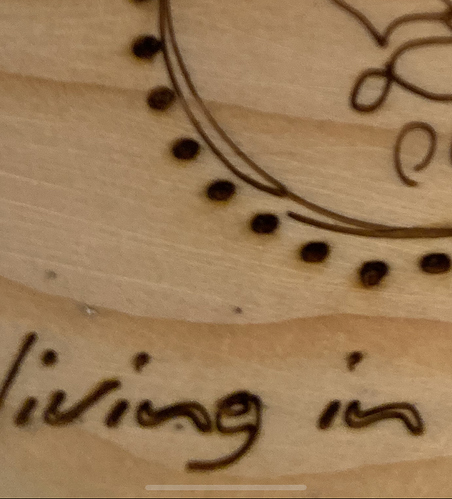 I've activated laser mode but I'm not sure which other settings could help to improve the result.
The above image is with 750 mm/m speed.