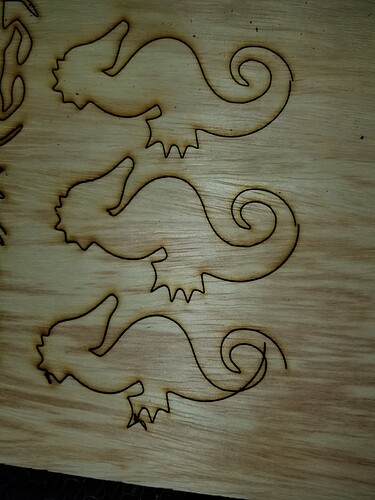 Hi, I have an Omtech 130W with Ruida and I am having problems with the laser creating extra random lines or messing up the design. I have seen many others who have had similar problems but cannot find a resolution. Please help me.
I tried changing my idle acceleration from 1500 to 1200 and the y acceleration for engraving from 2000 to 1600 but I am still having this issue?
Is this still too high?