So more beginner's questions . . . Made some box signs with engraving on a faux barn wood particle board material from menards. After engraving the over burn and yellowing is pretty significant (speed 100/power 40) cleans off easily with a magic eraser. I am concerned once people get them and if they trying wiping with a wet or damp cloth all the brown in the letters will run. Not sure if this eventually dries out and won't run as I have only messed with clean up right after. Any recommendations? I could spray the piece with a poly acrylic sealer, but I don't think it would adhere well or last on the fake surface and anything like polyurethane would cause permanent yellowing of the white barn wood appearance. Thinking now I will only use real lumber for projects.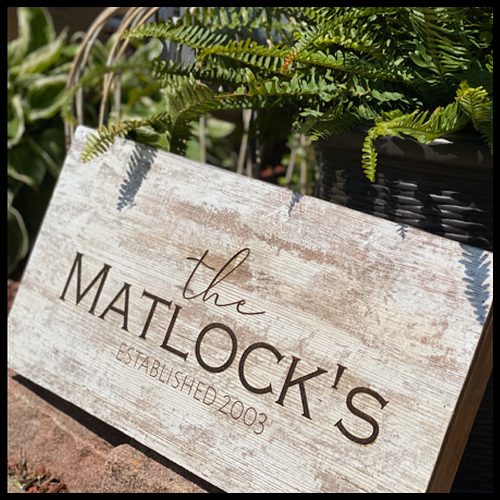 2nd question . . . If I want to engrave on natural hickory for cutting boards what do you seal them with to be food safe but still have the blackened letters?
Thanks so much to everyone that has answered all my dumb questions up to this point lol— I am on week 3 I guess of messing with our new 60 watt laser. Everyone's help in the forum has been a tremendous help!!!