I'm trying to make these coasters but for some reason the cut layer doesn't go to the right spot. I made four sets of these with no real problem (except for my laser not cutting through). Once I started the fifth set it went downhill. I've updated my software and nothing, still wrong location on the material. I've wasted three sheets (12x24) of plywood and don't intend to waste anymore. Can't be acceleration because I tried doing it one cut at a time and starts out in the wrong location. Please help!!
It starts on the right, gets worse the further left it goes and then somehow gets 99% back on track.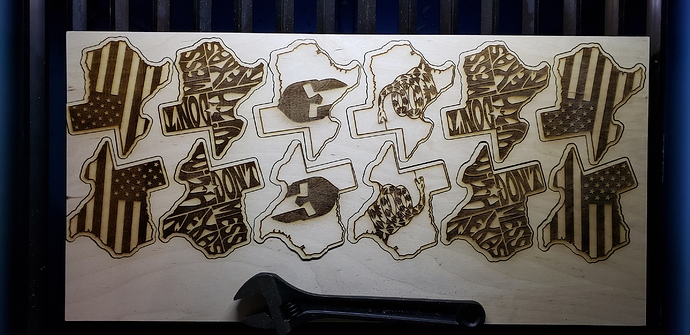 This one started out wrong from the beginning too. I stopped it, restarted everything, including the laser. Deleted the cut lines I didn't need then rechecked alignment and it was perfect… Then as it got further to the left, you guessed it.