So, I'm new to this laser stuff and am a little lacking in the terminology department so apologies if this has already been discussed in the forum but I'm not sure on the correct way of defining the issue so am having trouble searching for a solution to it.
Basically, I've produced test patterns for assessing power vs speed which are fine, but as I was looking at them, I noticed that all of the test blocks on the pattern are offset (slightly below) the position I created them in. Please see the image below. You should notice the blocks on the cut wood are positioned lower compared to the letter T its next to vs the original design in Lightburn. Anyone got any ideas why that might be?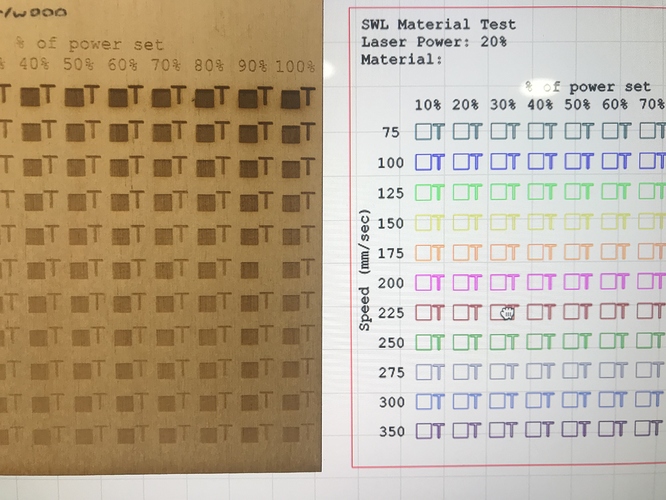 I'm using Lightburn 0.8.07 and a red and black Chinese 100w(ish) laser with a Ruida RDC6442S-B(EC) controller connected via USB on firmware V8.01.57
Any help would be appreciated.