I have built a hotwire styrofoam cutter from two eleksmaker.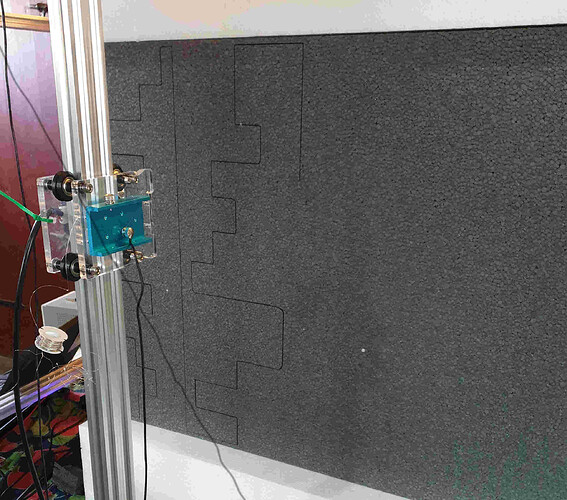 I cut rectangular shapes from g-code
.
Some corners get rounded and I cannot understand why.
The g-code runs only one axis at the time and to get rounded corners both axes need to move, right?
Anyone here how have experienced the same thing?