Hi ( Video link of issue at bottom)
I'm upgrading my 80w Chinese laser to a Ruida 6445G controller.
I'm doing a trial setup on my desk using 2 stepper motors and 2 limit switches.
The 2 limit switches are wired normally closed to the controller's CN4 port between GND and lnt Y- and GND lnt X-
Here is the issue:
Pressing "RESET" on RUIDA controller sends both X and Y axis to search for home limits.
Pressing and holding the Y limit stops the Y motor, but once the X limit is hit, both motors continue in the same direction.
Further, if I release the limit switches during the same cycle, both motors now begin rotating in the opposite direction.
I have experimented with every variation possible in Lightburn's Machine settings in relation to X and Y axis settings. Any suggestions would be appreciated.
Here is a video of the issue: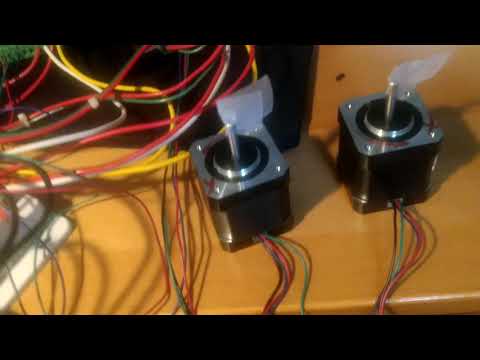 Thanks