Hello,
is there an option which prevents Lightburn to only do the first sub-layer if i press start?
This are my settings. "Output Sub-Layer" is enabled.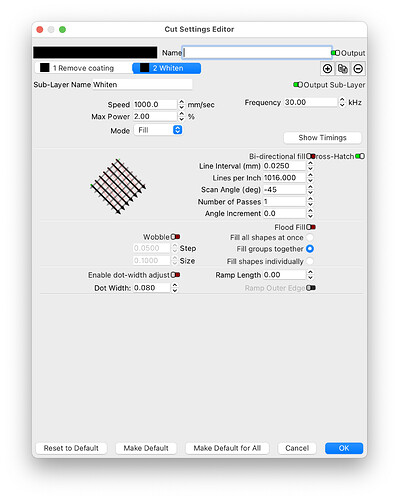 If i press start only the "remove coating" layer is processeed.
If select the second sub-layer in the layer panel, it process only the selected (second) layer.