This afternoon i did a test cut (speed 5 mm/s, power 50%) on acrylic, my k40, with c3d laserboard, did cut the 6 mm acrylic in 3 passes. Great!
After the test i tried to cut a few templates, the first template was oke, after the first one i lost power.
I tried a few settings, nothing helped.
After that i thought that it would be a good idea to check the mirrors.
The picture shows it: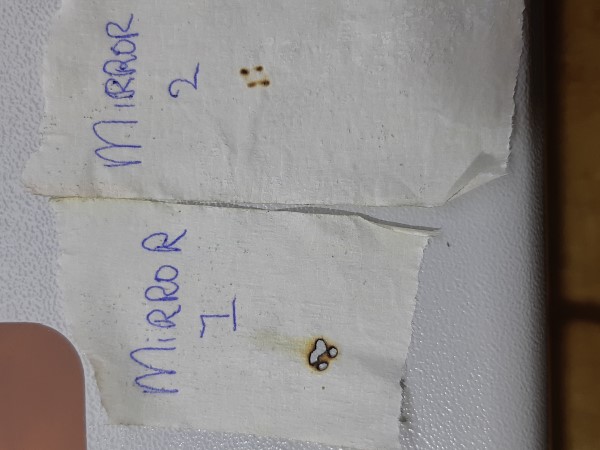 No beam!
How can i line up the laser?
How could this happen and how can a prevent it?
Groeten Ben