Hello,
New in the world of laser engraving, I am confronted with a problem that I can't find the solution to.
My laser engraver is a Totem S that I use of course with Lightburn.
It seems that, during the engraving, the intensity values of the defined for each engraving are not taken into account.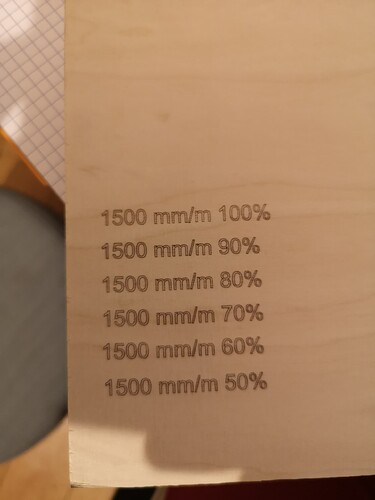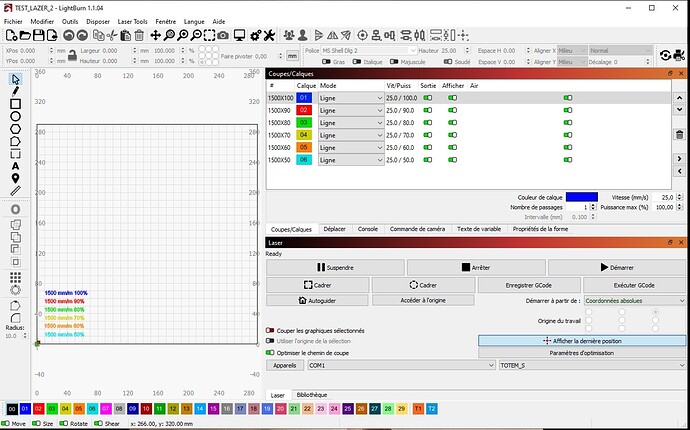 I should have a gradient between the different lines, but it's not the case. Where could it come from ?