I've taken a week off work to finish all the minutia of moving cross-country and finally have pretty much all of the "honey do" list taken care of.
I've also finally managed to free up enough room in the garage to get both vehicles, plus 700x500 laster, plus 6040 CNC in at the same time. It's a lot more comfortable to not have one of the cars in while working, but not necessary.
3D printer (inside), plus CNC, plus laser up, calibrated, and tested. Watch out, world! I'm now finally working on a Google-controlled button-pusher to start coffee in the morning.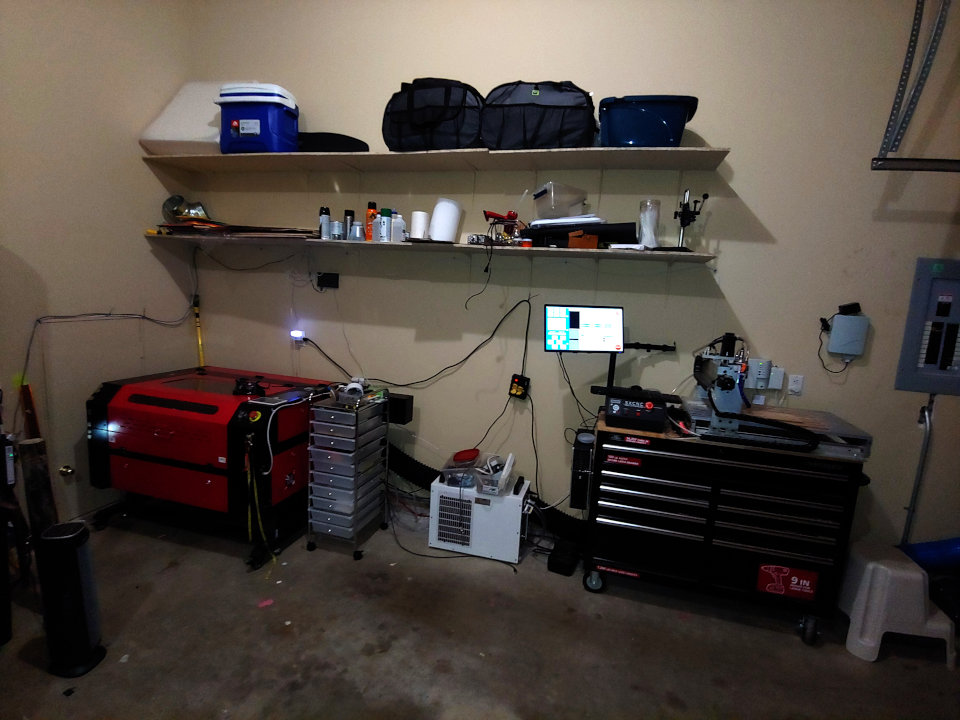 Still some fine-tuning and general cleanup to do, but… it's there.