Following up on my controller issues which I was able to fix, I am now trying to figure out why the limit switches don't work. Using my faithful multimeter, I was looking at what was happening in the controller.
On the limit switch, it's reading at a constant 6-7 mA. When the switch closes, that drops to 0 which is expected as far as I can tell.
Looking on the controller the endstop contacts as in the image below, GND x ELX(-/+) the readings are the same when the limit switch is open vs closed.
Now when looking at the X axis controller output to the motor controller, pictured below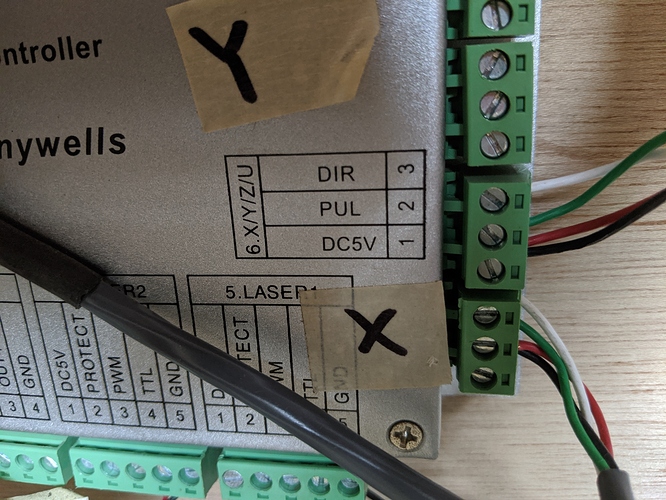 the output is close to 0 when the control panel arrows are not pressed. When pressed DC5V vs PUL is at a steady 40-45mA and DC5V vs DIR is 60-65mA. However when the endstops are closed and the control panel button is pressed this output does not appear to change at all and the head seems to keep going.
Based on my reading of the AWC608 wiring from here:

this should work. I am kind of stumped as to how to figure out and fix this.
Any help would be greatly appreciated.
Thanks.
AM