Hi All,
First off, I got to say that coming from a graphic design background and purchasing thousands and thousands of dollars worth of software over the last 25 years (Adobe - Corel - Vetric - Aspire - Flexi - SignLab - Wasatch Rips - etc) Light Burn is a terrific program and an absolute bargain — we all should be thankful. Just a great program for laser cutters (and costs peanuts)!
My issue…
Trying to set-up new laser on laptop.
I used a laptop with a trial license because my other laptop is running my other laser. When I went through the set-up Light Burn found the laser and classified it as… GRBL-M3 10x10.
However I BELIEVE I have a Ruida DSP controller. I looked through all my paperwork but the controller version is not listed so I have attached a pic of it - hopefully that helps.
After trying the GRBL-M3 version I kept getting an error at output: "Laser is busy" (or similar wording). So then I deleted the GRBL device and added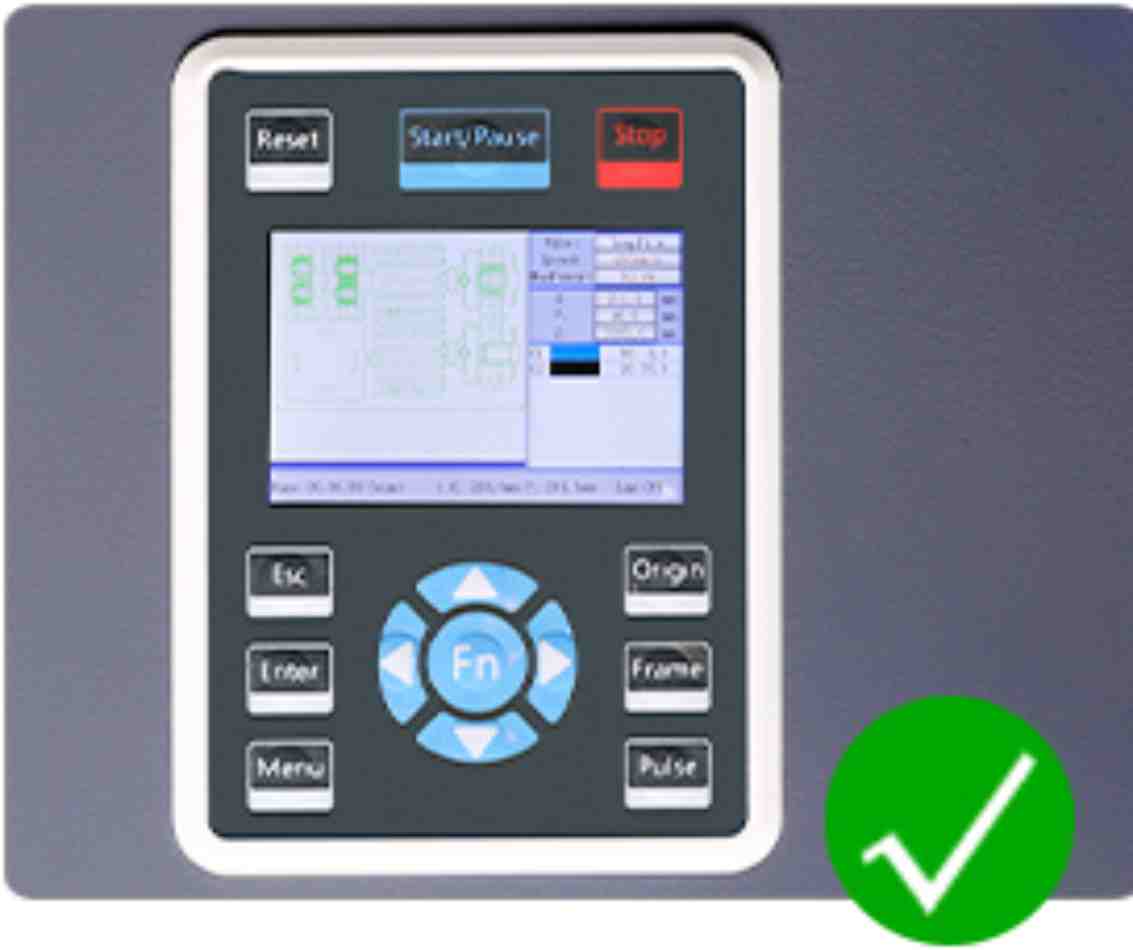 a controller manually selecting the Ruida. Again I got the same error when trying to output.
So then I grabbed my other laptop that has a Ruida laser installed and is used daily. The set-up for this laser (Ruida 644XG) was easy and flawless. However when I try to add a device now Light Burn does not find any device - not even the GRBL-M3. I did try to manually set-up both Ruida and GRBL devices at separate times but I kept getting the: "Laser Busy" error.
This is a link to the laser… https://omtechlaser.com/collections/co2-cabinet-laser-engravers/products/80w-co2-laser-engraver-usb-8b69-us
Any help would be greatly appreciated.
Morgan