I tried to engrave a power table and all of the squares are coming out the same level of engraved. I tried a long test line (picture below) so that I could see what the ammeter is reading and it was holding at 7mA. The issue arises in that the line settings were at 150mm/s min power:0% max power 1%. With these settings the laser shouldn't even be firing.

I then ran another power table that another user had posted on a different thread and all of the power levels were exactly the same with the only thing changing the depth being the speed of the engraving.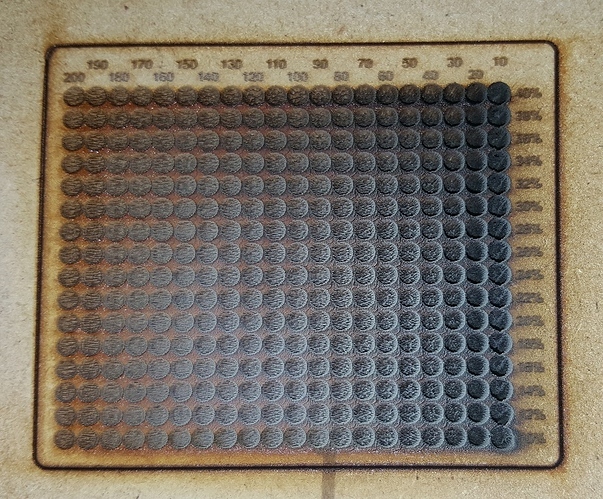 The Ruida is set for a max power of 80% and a min power of 10%. I looked through the Ruida manual and nothing jumped out at me and I also verified that the PWM wire is properly connected to the controller and power supply and it is. I'm sure that this is some settings issue but have so far not been able to locate any concrete answer online.