Hi Guys,
I have jst finished lasering letters onto stainless steel. Unfortunately, I got varying results during the job.
The d (kind of a third of the letter) and the i are affected…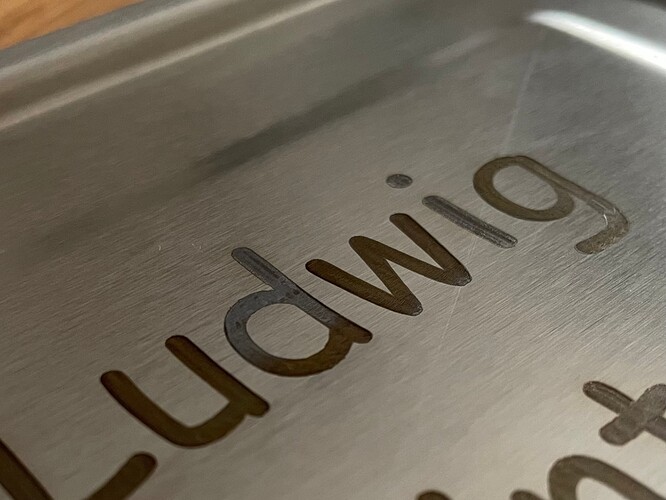 I have cleaned the surface with 70% isopropyl alcohol beforehand, so I guess the reason being greasy remains can be eliminated. The job started with the d and then the i was second…
Have you got any ideas what the problem could be?
Thanks in advance,
winterbub