I have a K40 Mini with a C3D board running Smoothie. I am trying to figure out what is going on and why what I set in lightburn with regards to position comes out different when burned.
I realize this will take some explaining, photos and the file so here goes: I have created a four up layout for coasters and the coasters have a simple border very close to the edge of the coaster.
In Lightburn I have used the red layer to show the outside edge and the approximate safe area of the coaster. I select the outside line on each coaster, using cut selected to cut the cardboard jig in my K40, this way I know exactly where the coasters will register when I begin my burn.
I am providing both the file and a photo for reference. The problem I am having is that even though everything is precisely centered on my layout and the jig is cut from that, my border is offset towards the top when burned.
I have tried manually shifting the four coasters and its a mess, can anyone tell what may be wrong here?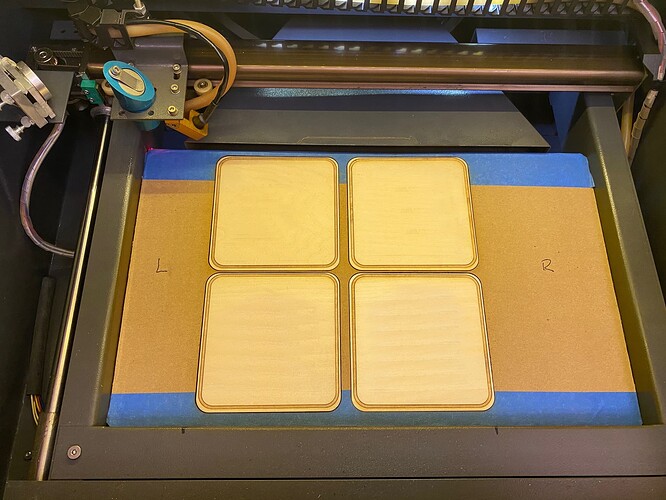 Offset Issue 4 Up.lbrn2 (16.4 KB)
Thank you in advance for any help!