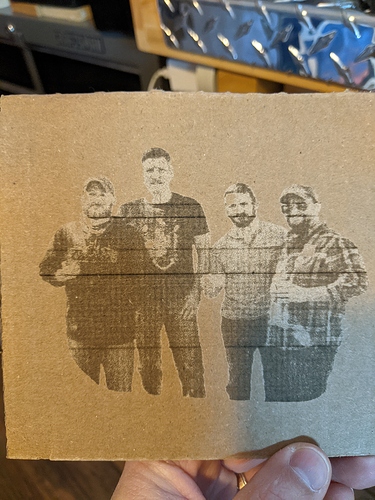 Hello,
I'm a newbie with a laser engraver. Having many issues when trying to burn an image on wood or cardboard. Dark lines appear in image . I've tried changing from horizontal to vertical but it went from no lines to blurry instead .
I have an Ortur 15 w master 2 laser engraver. Using windows 10 , 64 bit , running nothing else on computer.
Also have engraver grounded to computer casing to reduce static.
Any ideas ?