This is my first mirror alignment and I have a quick question. I have watched lots videos and read tons of how to's but am unsure about something. Much of what I have learned is that mirror 1 and 2 do not need to be perfect, but mirror 3 is more critical. Much of what I have seen the laser can hit the #3 mirror high but ideally it should be centered horizontally. Is this an accurate assumption?
My #1 and #2 mirrors were very close to center but my #3 mirror is slightly off to the right of center. That is the closest I can get it and having the laser dots on top of each other at both ends of the X axis. The only way I can think to get it closer is to move the #2 mirror assembly toward the back of the machine just slightly. How important is it to get this mirror centered horizontally? I would think that it would be very important because I do not see how you could even have a chance to get close to the center of the lens (without coming in at an angle) if it is off to one side or the other.
Disregard the burn spot on the left edge. That was a previous test. I just moved it over to run this test.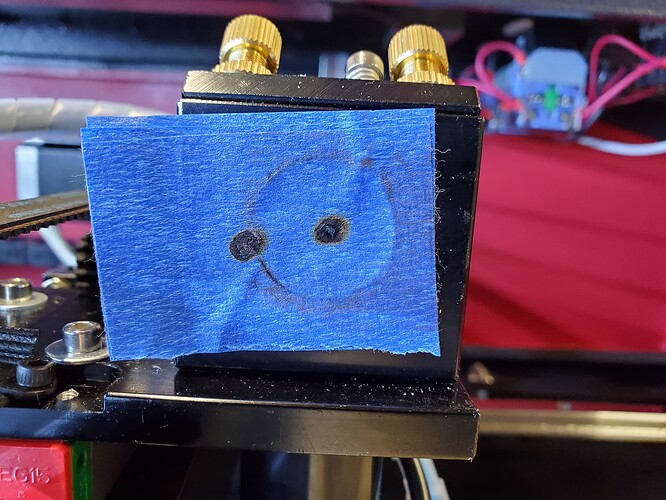 Adjustment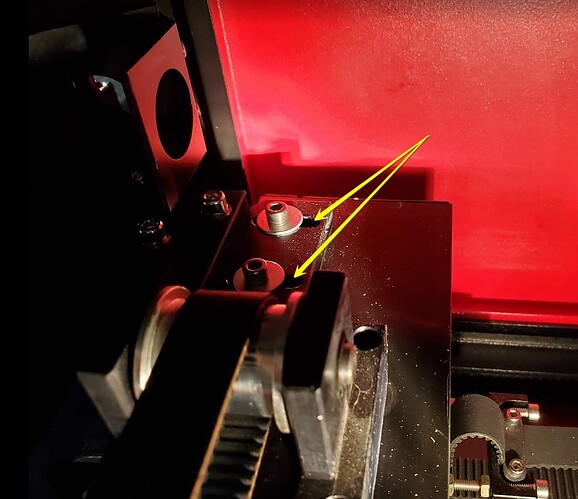 Shawn