Hi There!


I have a new control board, it's a Woodpecker. GRBL 1.1f. They are used on the Sain Smart Mini CNC 3018 PRO. I'm waiting for a new laser driver to come in the mail, but in the mean time I want to set the PWM frequency on the woodpecker board. This one here.
https://www.amazon.ca/gp/product/B07VRBP3RS/ref=ppx_yo_dt_b_asin_title_o01_s00?ie=UTF8&psc=1
Manual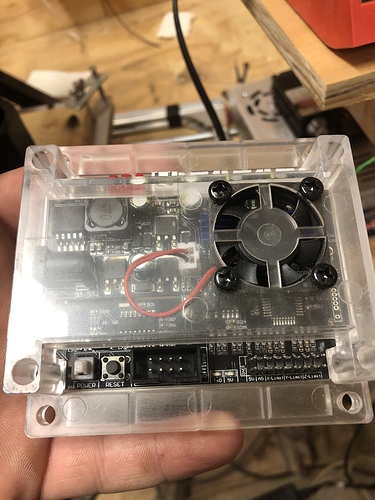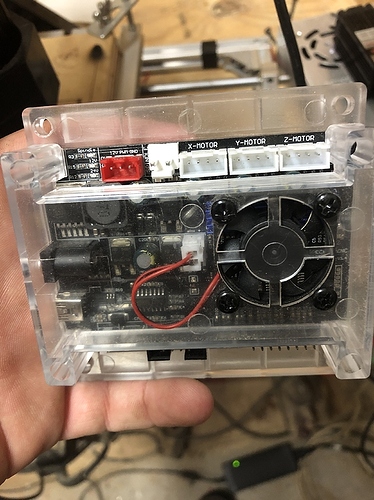 When I try to input the required 1000 Hz for the driver $33=1000, I get
"33=1000 error:3 Grbl '' system command was not recognized or supported."
the new driver states it uses 1KHz setting.
I have been moving the steppers around and setting up speeds, limits, steps per… with no problem.
I read somewhere on the net that there is a file, H something that may contain the PWM frequency settings, but don't know how to get the file.
Here are the settings $$
$0=10
$1=25
$2=0
$3=2
$4=0
$5=0
$6=0
$10=1
$11=0.010
$12=0.002
$13=0
$20=0
$21=0
$22=0
$23=0
$24=25.000
$25=500.000
$26=250
$27=1.000
$30=255
$31=0
$32=1
$100=80.000
$101=80.000
$102=80.000
$110=5000.000
$111=5000.000
$112=5000.000
$120=50.000
$121=50.000
$122=40.000
$130=450.000
$131=450.000
$132=450.000
ok
$
[HLP:$$ $# $G $I $N $x=val $Nx=line $J=line $SLP $C $X $H ~ ! ? ctrl-x]
Thanks
Glen