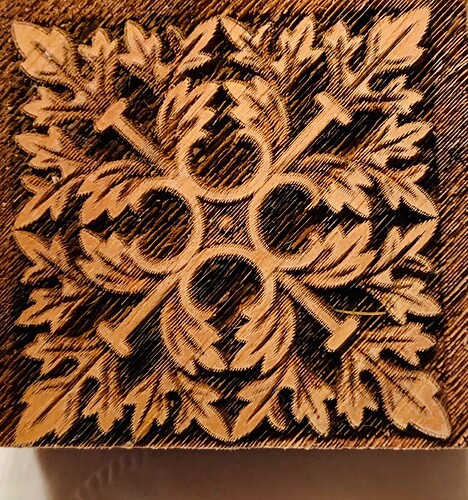 Omtech 60W Ruida 6442B-C
Speed - 200 mm/sec
Power - 20%
six passes
Design is actually 2" square. Scrubbed with a brush and hot water to clean the char off.
Depth of design is 2mm +
Wanted to see what image looked like when pressed into damp leather.
Wouldn't recommend using wood for impression stamps. Delrin works great and I think Corian would also.